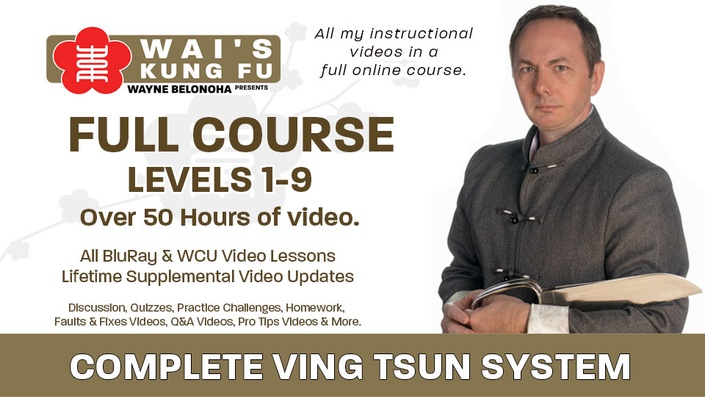 Sifu Wayne's Complete Ving Tsun System
This is it - the entire system organized for you to learn quickly. 9 levels packed with information. Learn it all with this top-grade course!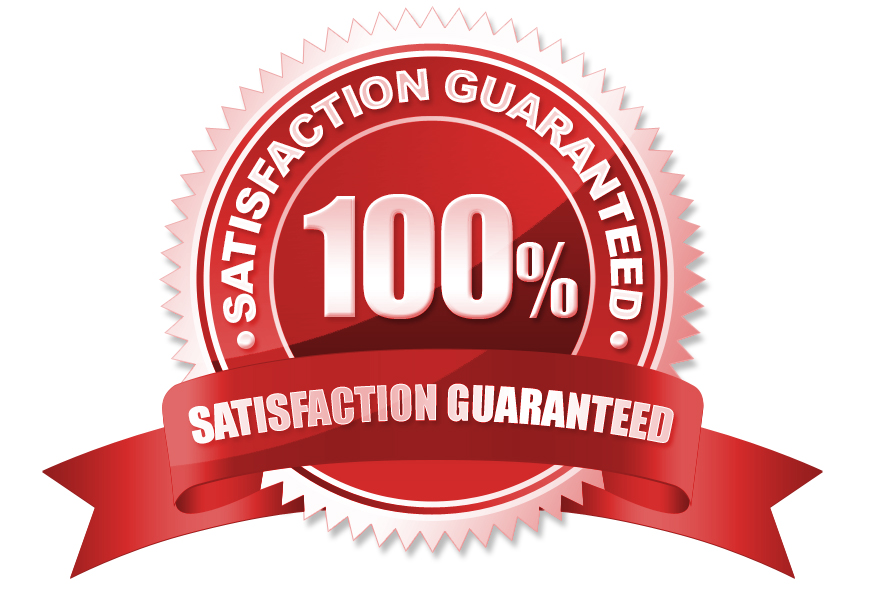 Full Access! This course includes ALL of sifu Wayne's instructional and supplemental videos including pro-tips, faults-and-fixes videos, Q&A videos, quizzes, exercises, drills, challenges, tips, whiteboard drawings, explanations, group video calls & recordings (coming soon), and more! Also, you will have direct access to sifu Wayne for valuable discussion, improvement suggestions and questions.
This course takes you though the entire Ving Tsun system step by step in the best possible fashion. This is the next best thing to actually being in his class!
[Please note, If have Sifu Wayne's downloads, Blu-Ray Disks, or etc you may contact us for a discount on this bundle's lifetime access option, or credit on a monthly subscription.]
VING TSUN PROGRAM OVERVIEW
Our whole program is delivered level by level, with 12 steps per level. Consider each level like a semester in university. We have 15 courses, and you will be working through multiple courses at a time. You can see in the chart below which courses you will be working on in each level. Click the graphic below for a high-resolution version.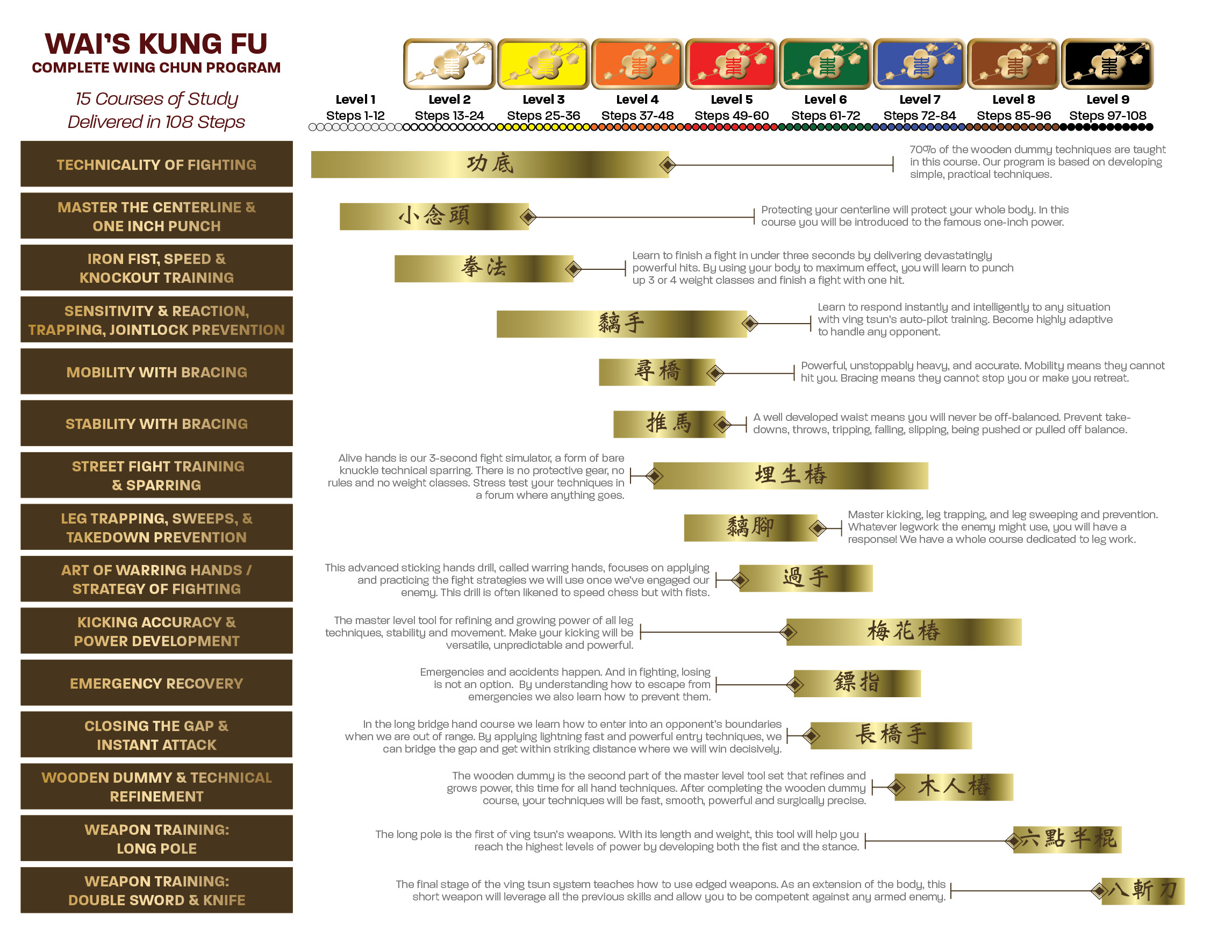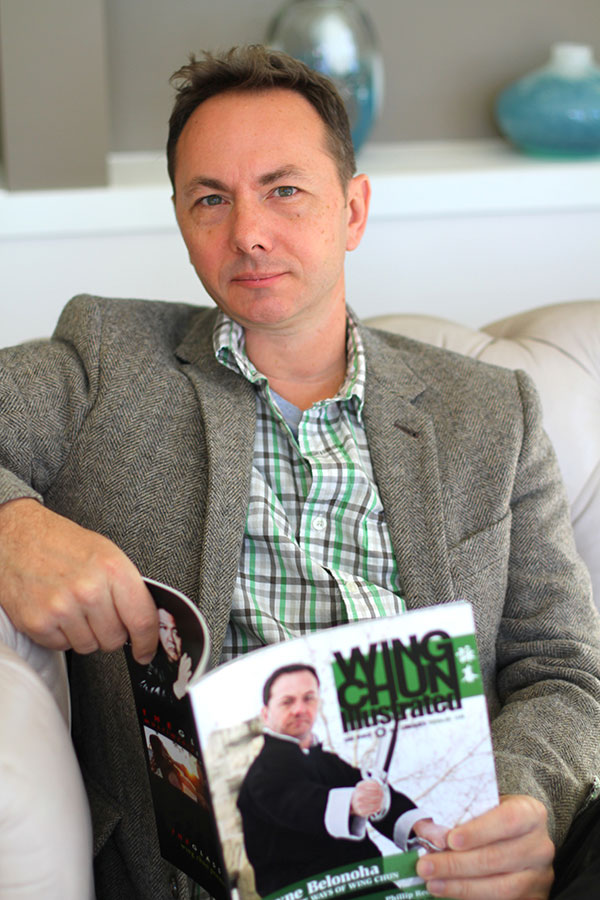 My Promise To You
Hi, I'm sifu Wayne Belonoha and I'm very excited to be able to offer the complete wing chun course to you. Whether you're a seasoned instructor who is interested in the details of another wing chun style, a beginner who wants to have the confidence they're learning a complete system from a reputable instructor, or are training with another school and want to fill in some gaps or improve your critical thinking - this course can help.
I bring you over 50 hours of video lessons, plus supplemental videos PLUS videos to answer your questions.
The lessons plans include SMART objectives, onscreen tips, fly-ins, reminders, quotes, idioms, maxims, homework, daily practice routines and more! Everything one might expect in a complete professionally developed course. The format is flexible too so you can skip through and watch just the parts that you're interested in.
Before teaching and running a kung fu school full-time, I was trusted to develop and deliver professional corporate training for many of the most prominent Fortune 500 companies. I used those skills to create a professionally curated experience and bring it to you to learn real wing chun. Check out the structure and some of the free lessons and videos from the curriculum below to see the quality for yourself.
I guarantee there are details and ideas in this course that will advance your wing chun, and I will be right there to help if you have questions. Don't miss out on these valuable details; they make the difference between success and failure.
If you're not completely satisfied with this course and don't find anything that you didn't know before, I'll happily give you a refund.
Thanks for considering my course. I look forward to being part of your journey.
-sifu Wayne.
COURSE TEXTBOOKS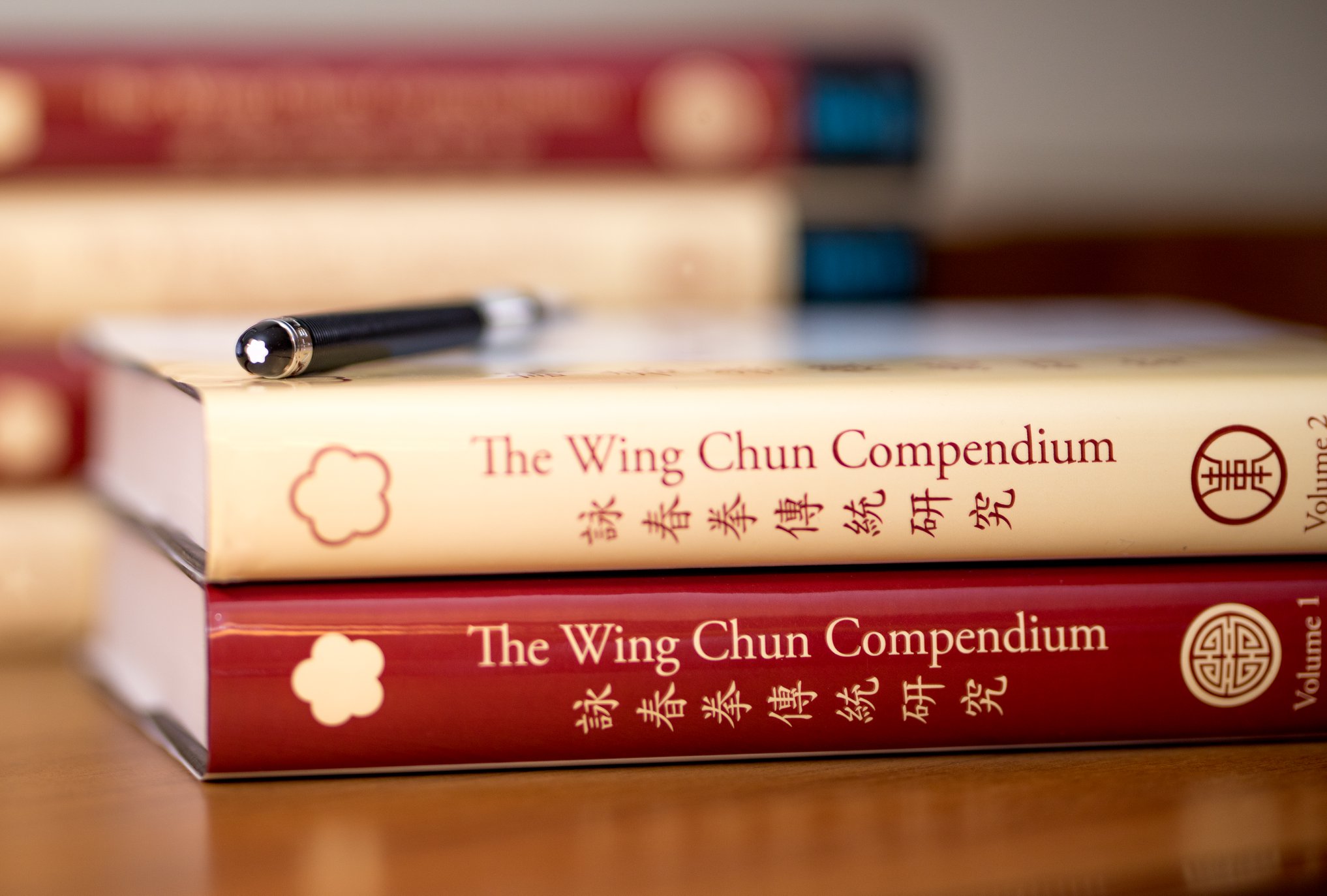 Sifu Wayne's Wing Chun Compendium Volumes 1 and 2 are the textbooks for the course. These best-selling books have become the industry's gold standard of wing chun books. They can be purchased separately at everythingwingchun.com.
Holistic Health and Wellness Program
Self Defense, Physical Fitness, Mental Wellbeing, Wisdom and more...
We bring you a holistic health and wellness program. Learning ving tsun kung fu with our program will bring many benefits.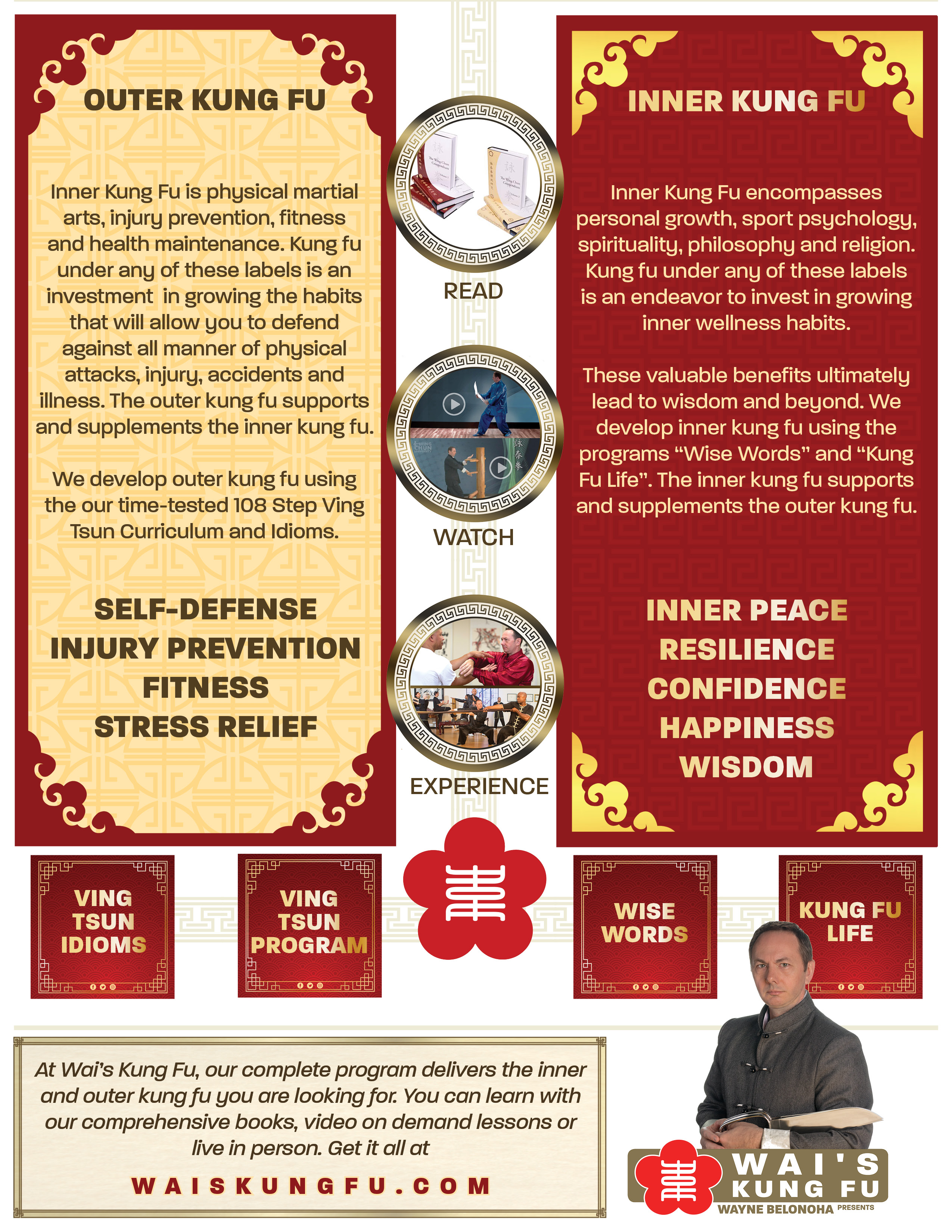 Your Instructor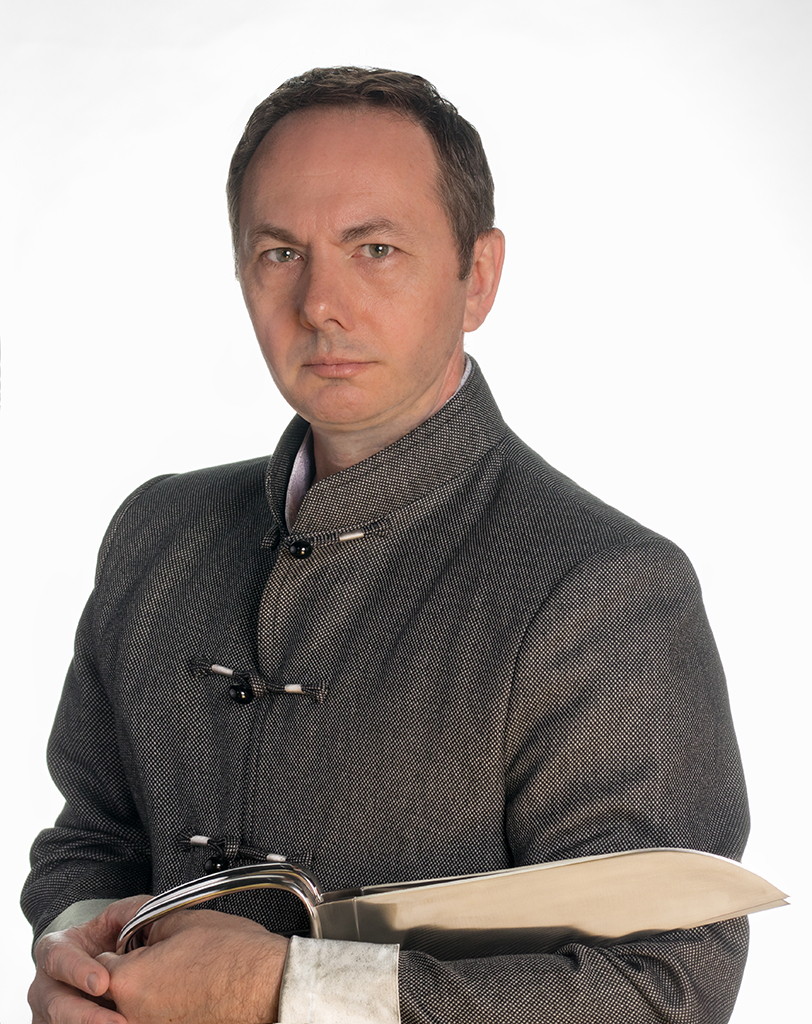 Sifu Wayne started his training in 1977. He's been studying the mental and physical ways of martial arts for over 40 years and is happy to be able to bring the full wing chun curriculum to you, to help with your self defense, fitness and self-improvement goals.
Vice President, International Moy Yat Ving Tsun Federation
Certified Master Level 7 Instructor, Confederation of Canadian Wushu Organizations
Sifu Of The Year 2015, World Ving Tsun Hall Of Fame
Master Of The Year 2013, USA Martial Arts Hall Of Fame
Teacher of Multiple International Gold Medalists & World Champions
Author

Introduction to Ip Man Style Wing Chun
Wing Chun Compendium Volume 1 & 2
Wing Chun 9-Disc BluRay Set
Courses Included with Purchase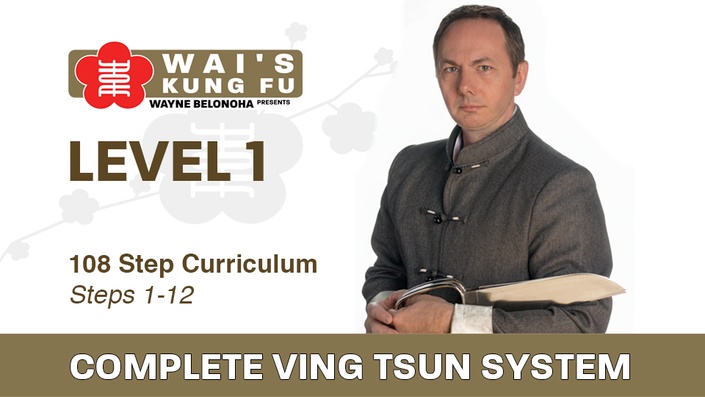 Sifu Wayne's Complete Ving Tsun System 1
Little Idea Form, Chain Punching & 1-Inch Punch, Core Techniques & Drills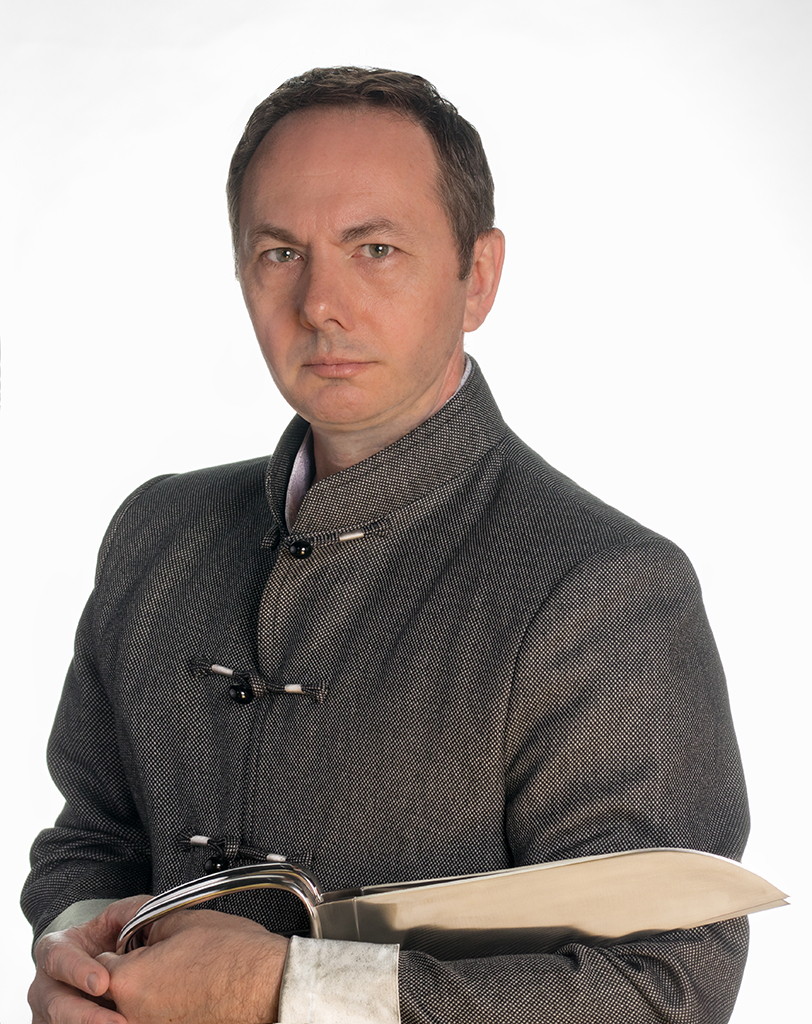 $99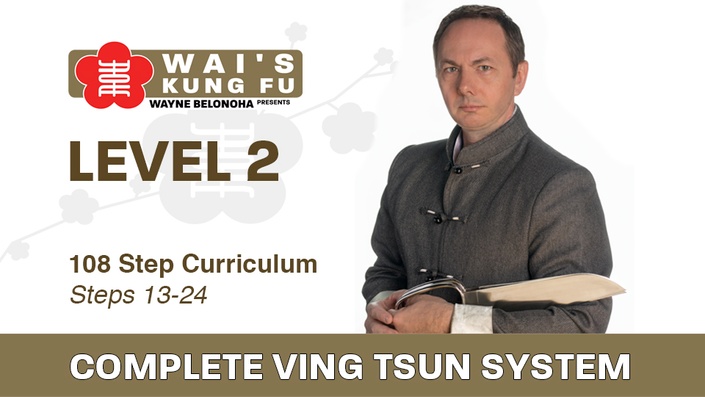 Sifu Wayne's Complete Ving Tsun System 2
Little Idea Form, Power Punching, More Core Techniques & Drills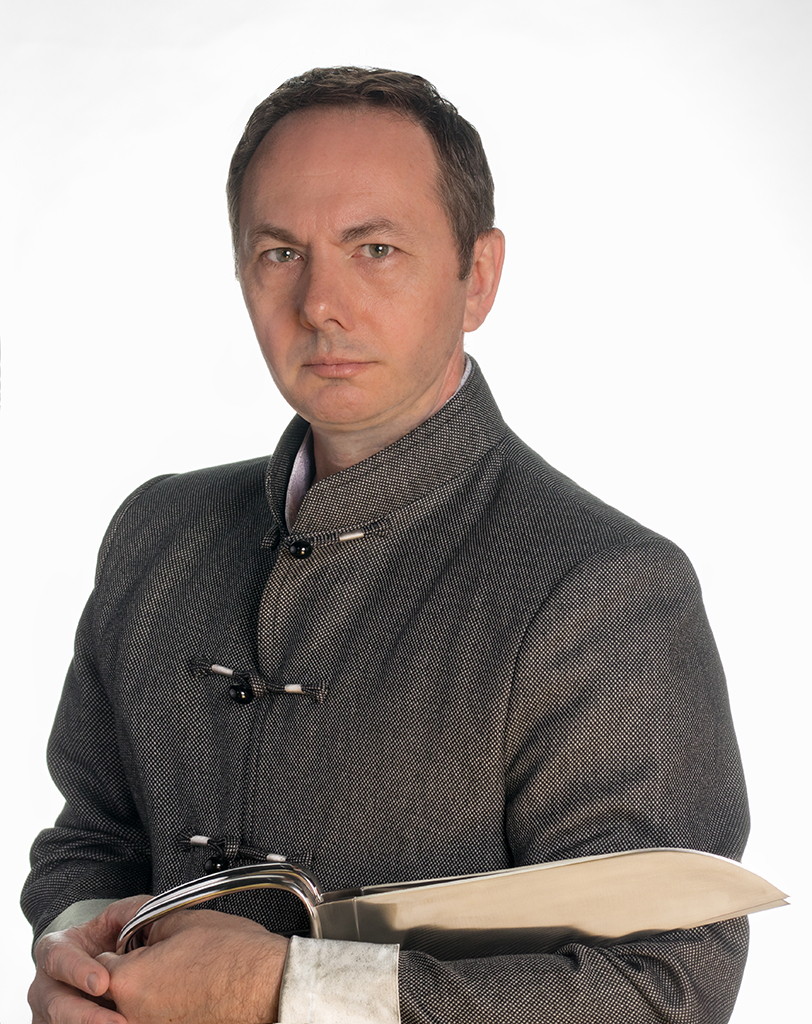 $99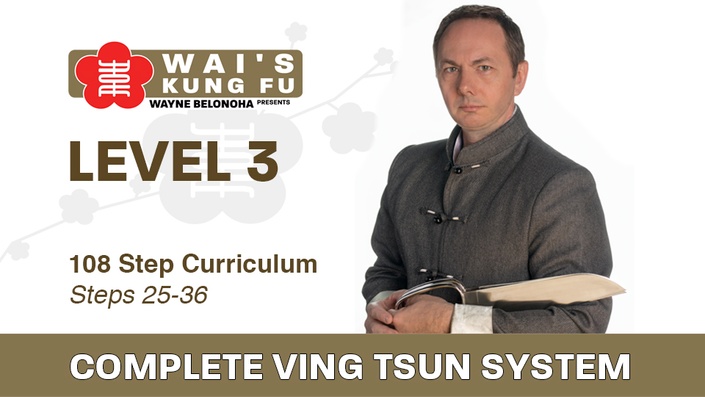 Sifu Wayne's Complete Ving Tsun System 3
Level 3 Introduces Sticking Hands, Ving Tsun's Drill to Train Sensitivity, Reaction, Trapping & Jointlock Prevention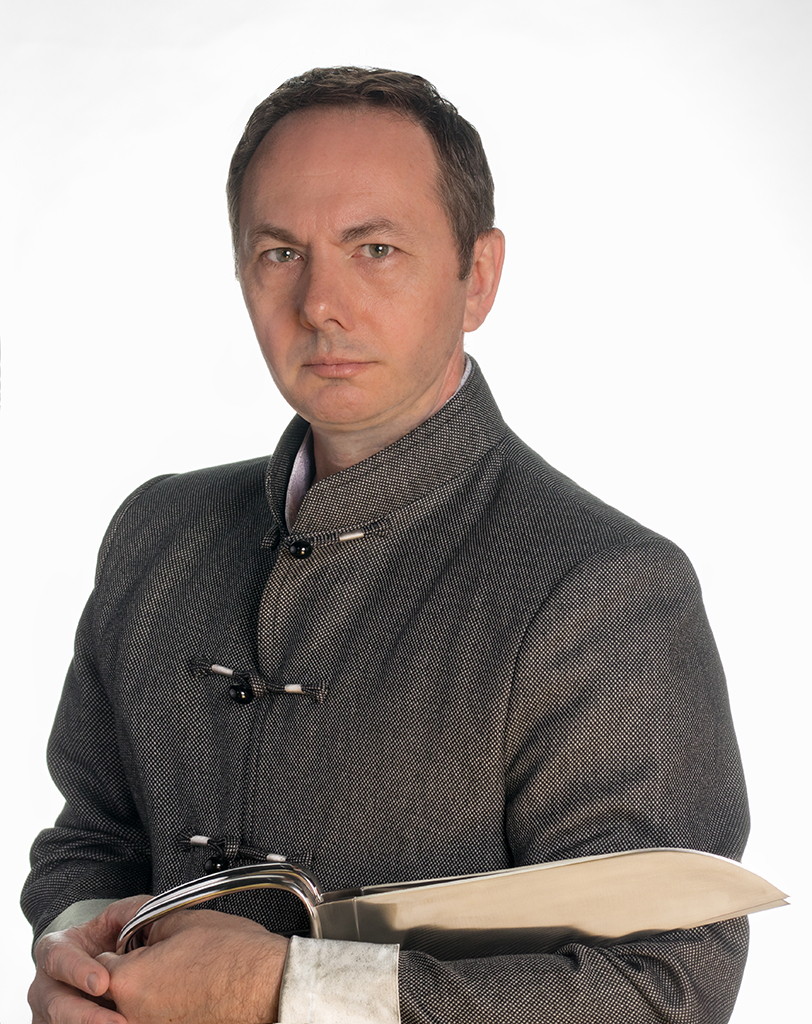 $99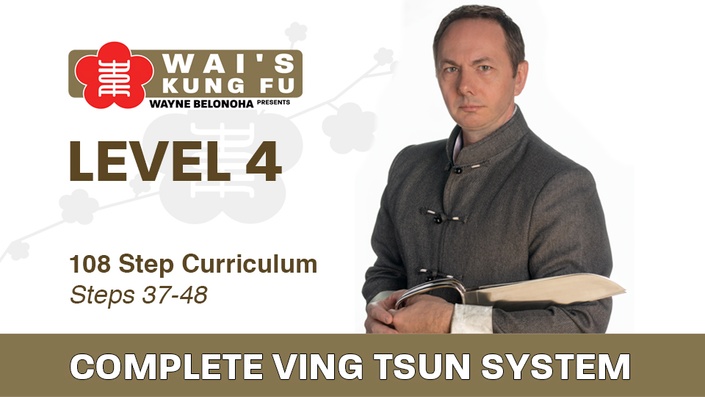 Sifu Wayne's Complete Ving Tsun System 4
Level 3 covers Pushing Horse, the Introductory Steps of Maai San Jong - Ving Tsun's Fight Simulator and the Chum Kiu Form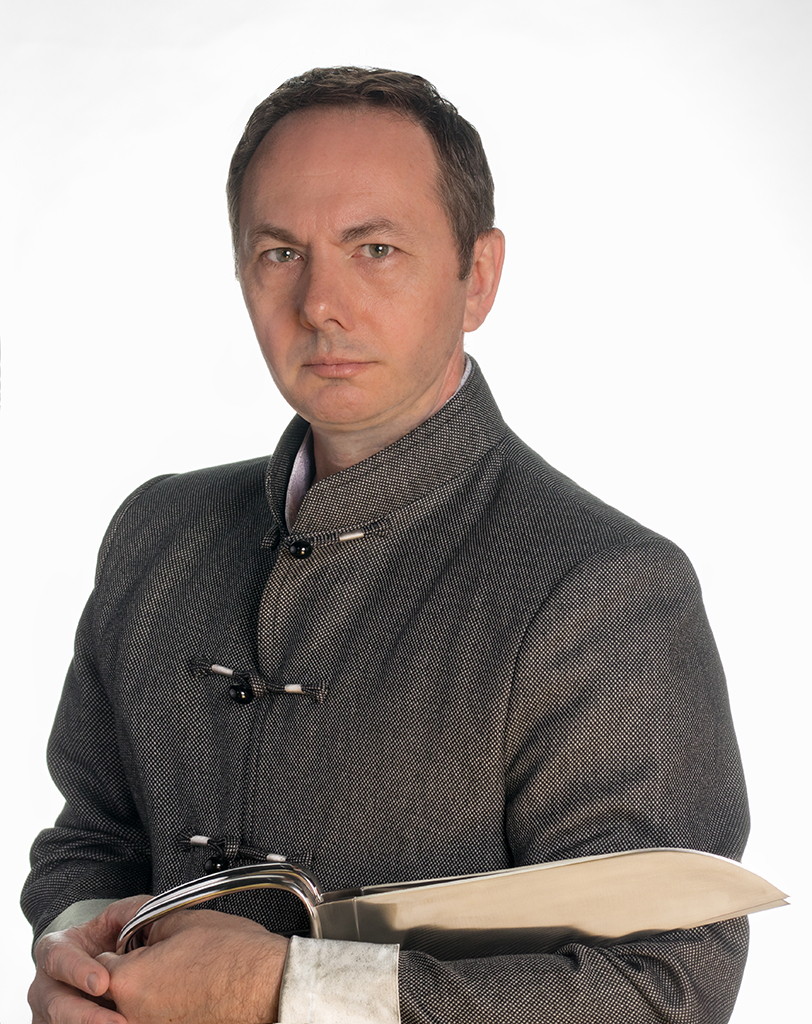 $129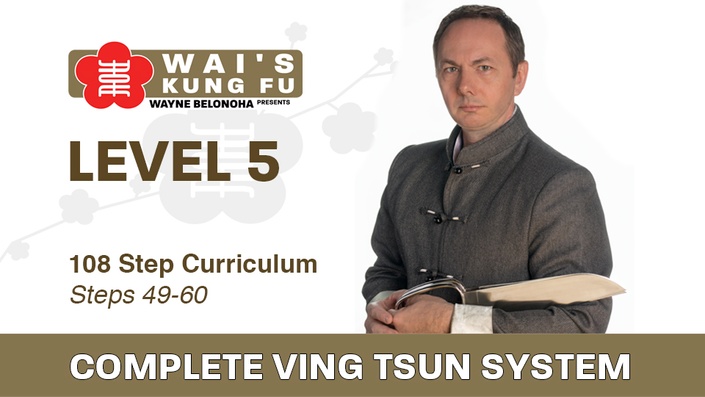 Sifu Wayne's Complete Ving Tsun System 5
Sticking Hands, Pushing Horse, Chum Kiu, Alive Hands, Sticking Legs & Warring Hands Drills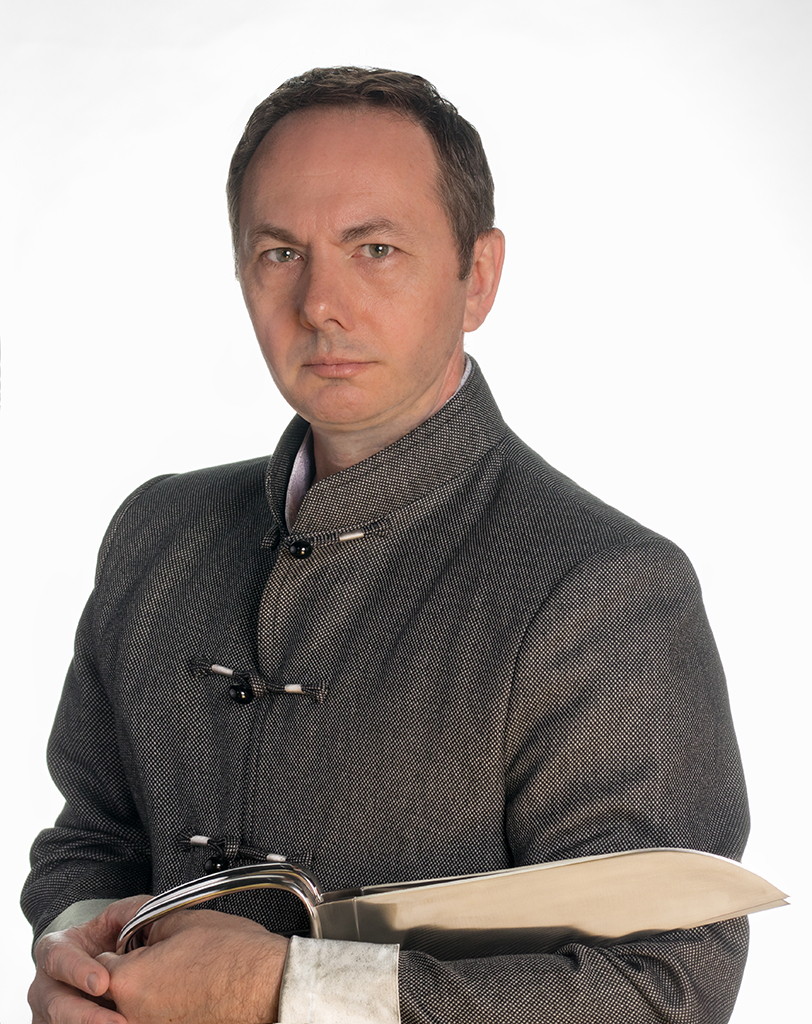 $129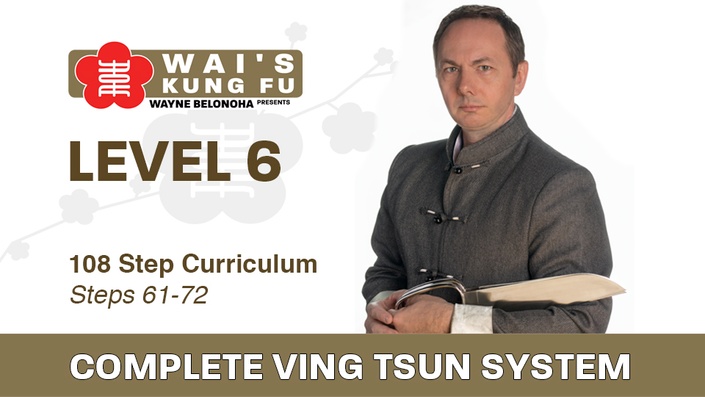 Sifu Wayne's Complete Ving Tsun System 6
Plum Flower Posts, Thrusting Fingers Form, & Long Bridge Sticking Hands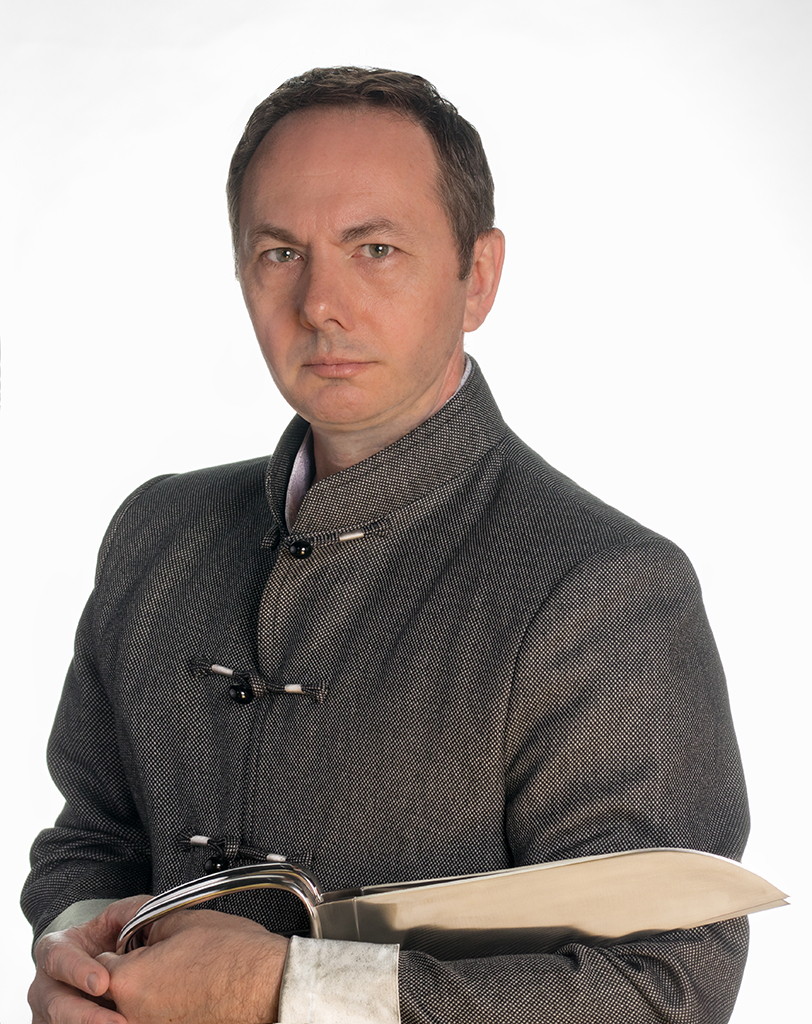 $129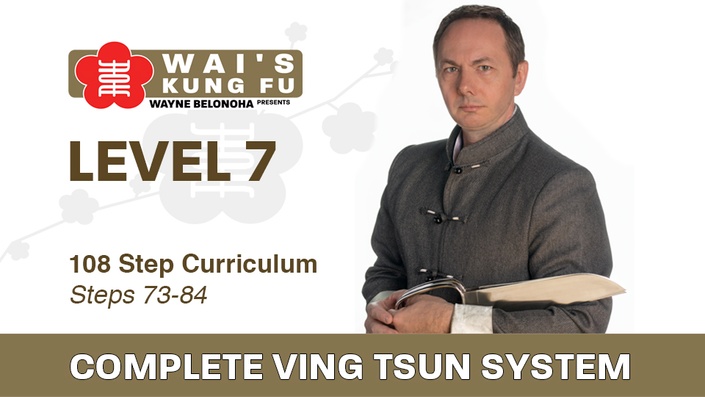 Sifu Wayne's Complete Ving Tsun System 7
Wooden Dummy, Long Bridge Sticking Hands, Fight Simulator, Plum Flower Posts, & Thrusting Fingers Form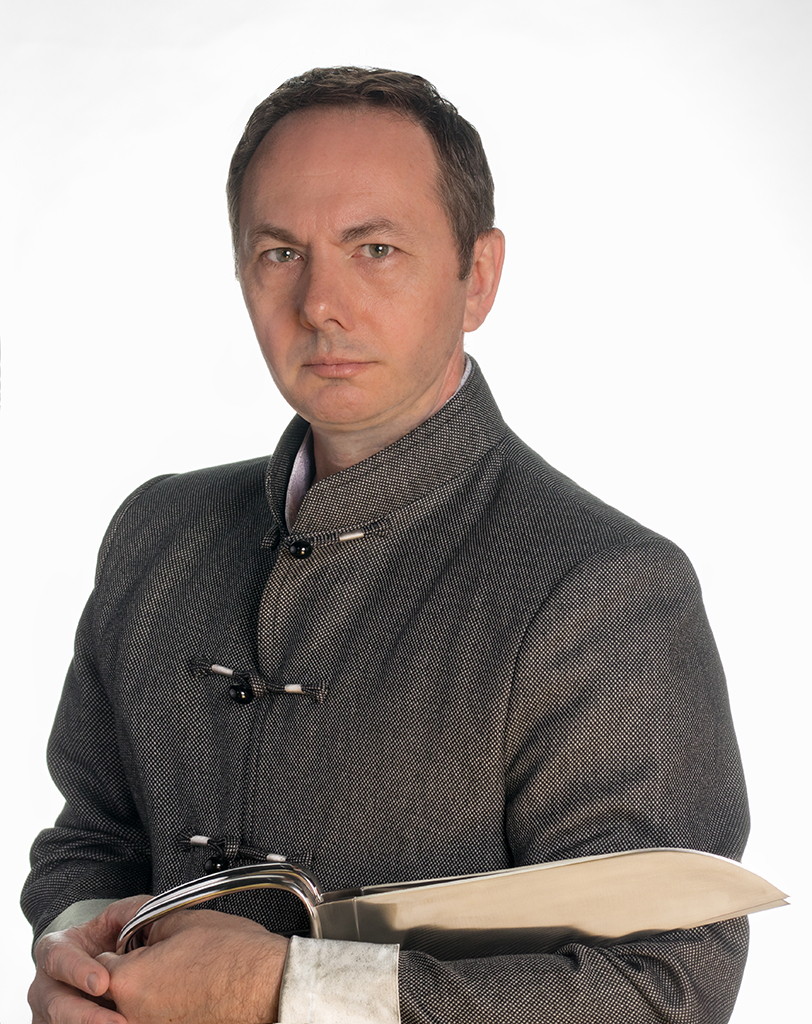 $149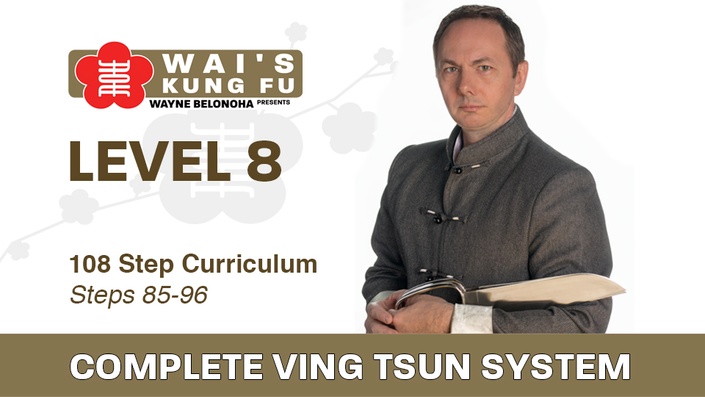 Sifu Wayne's Complete Ving Tsun System 8
Six and a Half Point Pole, Wooden Dummy, Long Bridge Sticking Hands & Plum Flower Posts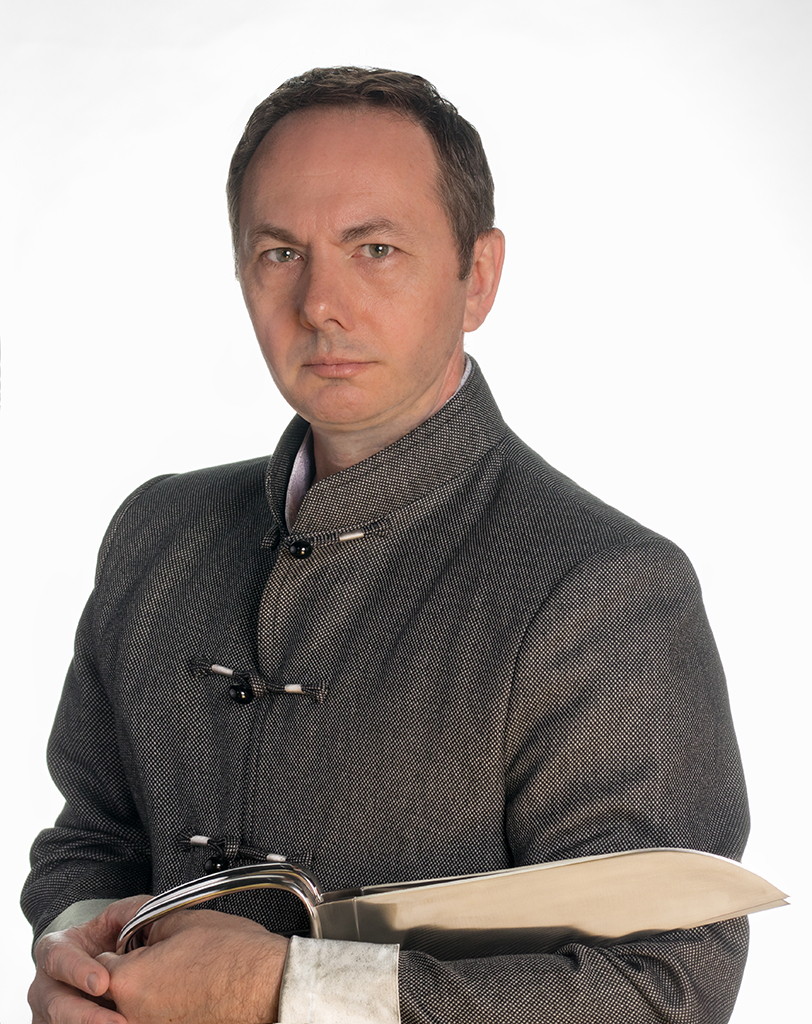 $149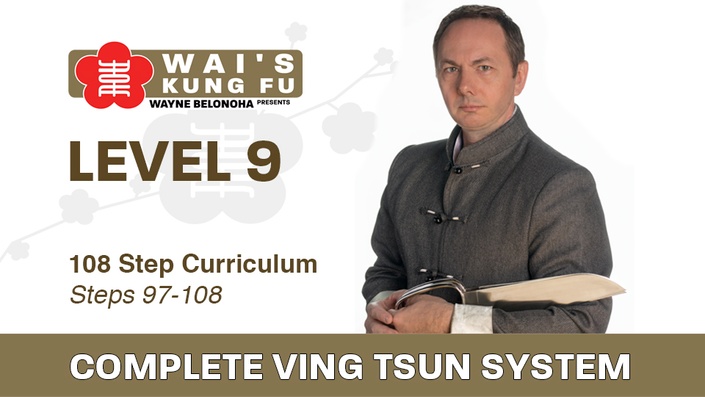 Sifu Wayne's Complete Ving Tsun System 9
Eight Cut Swords, Six and a Half Point Pole, Instant Attack & Plum Flower Posts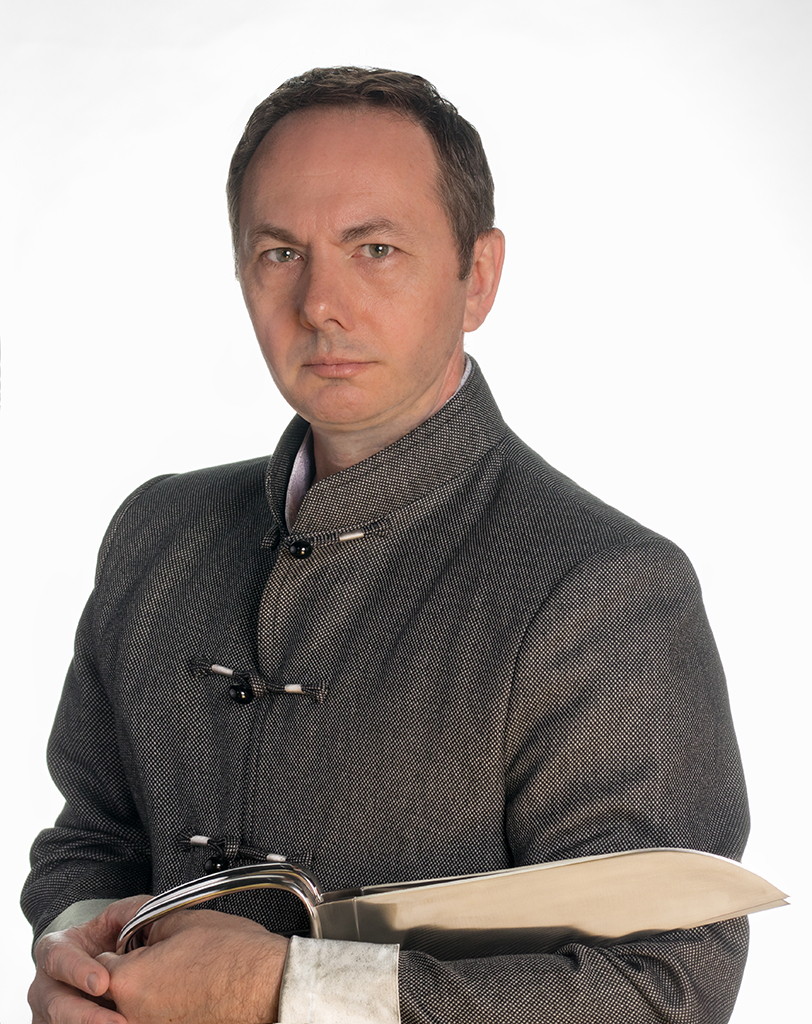 $149
Original Price: $1,131
Still not convinced?
You can see that we've put a lot of effort into this course for you. From world class professional video instruction taught by an internationally recognized professional instructor from a respected lineage who used his background in corporate course development & training to create a top notch course that uses the world's most recognized and widely acclaimed wing chun books as textbooks (which the instructor wrote).
If the quality of that run-on sentence, and a 35% discount didn't make you want to sign up, maybe a free preview of some of the content will do it.
Click here to see the quality for yourself in our sample course.
Frequently Asked Questions
When does the course start and finish?
The course starts now and never ends! It is a completely self-paced online course - you decide when you start and when you finish.
How long do I have access to the course?
How does lifetime access sound? After enrolling, you have unlimited access to this course for as long as you like - across any and all devices you own. (Note: This is dependant on the enrollment method - monthly, yearly, or lifetime. But as long as your subscription is good you have full access).
What if I am unhappy with the course?
We would never want you to be unhappy! If you are unsatisfied with your purchase, contact us in the first 7 days and we will give you a full refund.
If sifu Wayne has been training kung fu for so long, how come he still looks so young and fit in all his pictures?
Photoshop.
Does sifu Wayne have a good sense of humor, albeit a bit dry at times, that shows up in his video lessons?
See above.
I just want to binge watch.
Don't need the full curriculum? Just need some point solutions? Our course is non restrictive so you can jump to the sections you want. And with over 60 hours of video, just the videos alone are worth almost $3,000. A great deal for the binge-watcher.
What's Include & What's Not?
This course includes all the core videos from the WCU and BluRay series, organized by step and delivered in a course format. In order to keep the price of the main course so low we have decoupled the textbooks, workshops, mini-courses and bonus lessons. They are still available for an additional charge.