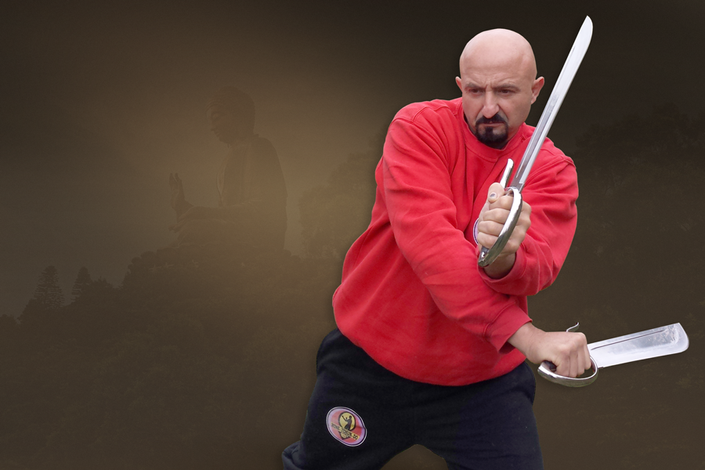 Sifu Fernandez - WingTchunDo - The Complete System
Over 92 Hours! "...the largest and most complete video course ever made for the art of Wing Chun. The level of detail Sifu Fernandez goes into is amazing! ..."
THE COMPLETE WINGTCHUNDO / WINGTSUN SYSTEM
Download
Sifu Fernandez's WingTchunDo Course Introduction and Grading PDF
here for more info on this course.

What is WingTchunDo?

WingTchunDo™ is the martial art system formulated from the training and fight experience of Sifu Fernandez. This is based on the WingTsun™ system, created by Grandmaster Ip Man's penultimate private student, GM Leung Ting, as well as the teachings of Ip Man's third disciple, GM Chu Shing Tin and the Ip Chun lineage via Felix Leong.
This is the most in-depth look at the WingTsun (Wing Chun) system ever put on video. The WingTsun™ System is from the Yip Man lineage passed down to Leung Ting. It is the most practiced version of Wing Chun in the world – yet the higher levels are kept secret and students are charged tens of thousands of dollars to learn them. It is not uncommon for a Sifu, like Master Fernandez, to have spend over $150,000 acquiring this knowledge. Now, for the first time ever, this system (and all of its secrets) is taught openly to the public. This includes the famous Butterfly Swords and Long Pole (acquired from 2 lineages and blended wonderfully together) – which have never been shown on video or taught publicly before.

Sifu Fernandez started his studies under Grandmaster Chu Shong Tin's student Jim Fung in 1972. He was at the time the youngest student to ever learn Wing Chun in Australia. (Chu Shong Tin is Ip Man's 3rd disciple). He later studied under various Sifus of the Leung Ting lineage (learning the westernized versions of the system), and then under Grandmaster Leung Ting himself (learning the Chinese versions of the system) (Leung Ting was also a private student of Ip Man – about the 15th one more or less). Master Fernandez has also worked security for over 20 years, including body-guarding Grandmaster Ting himself. He has had hundreds of documented fights from his work, and many more "encounters" working security at clubs. He comes to you with 40 years in the martial arts, the knowledge of 2 complete Wing Chun systems, and a lot of real street-fighting experience – and with the pure intention of teaching you everything he knows.
WingTchunDo is Sifu Fernandez's evolution of the WingTsun/Wing Chun system. You will learn the Chinese version, the Westernized version, and Sifu Fernandez's evolution of the system to encompass modern fighting systems and teaching you how to adapt and use your Wing Chun in every situation possible.

"…at over 92 hours of instruction, this is the largest and most complete video course ever made for the art of Wing Chun. The level of detail Sifu Fernandez goes into is amazing! Plus he reveals the WingTsun Butterfly Swords for the first time on video as well as all the WingTsun system 'secrets'… Not to mention the improvements to WingTchunDo based on 40 years of fighting experience. Thank you, Sifu, for honestly giving us the entire system (for the first time ever!) with nothing held back!"
Official Course Description:
Finally, the complete WingTsun & WingTchunDo systems in full detail! With WCU's WingTchunDo course you will learn all the training methodology and secrets of Wing Chun (WingTsun) Kung Fu – There are absolutely no secrets are held back! You will learn the whole system from beginning to the end – everything is explained, including the smallest detail, leaving nothing to chance. Students have been blown away by the sheer volume of instruction given by Sifu Fernandez – calling his course "the largest and most detailed martial art video course on the planet".

Sifu Fernandez is a recognized master with over 40 years in the martial arts and 20 years experience as a bouncer and bodyguard. He has put together for you the largest and most complete video course ever created (over 75 hours of instruction when initially released)… and that is not including all of the updates he adds to the course as it evolves and is refined by the global interaction of his students and teachers. His aim is to not only teach you the complete system, but to give you the most realistic view possible on "real combat street defense".

This Wing Chun University course is academically certified by Sifu Fernandez and even gives you the chance to open your own school with the proper mastery!
[NOTE: If you are curious about the differences in this course and the original one on PlatformPurple it is basically this: 1) this one is not downloadable. 2) The PlatformPurple course contains the original videos from 2013 and updated ones from 2014/2015, this one just has the latest updated videos. 3) PlatformPurple has 1080p versions, where this platform took the videos and makes them 720p for faster streaming. 4) PlatformPurple is a one time purchase only. And here you can pay monthly. 5) with Purple you can buy individual lessons (althought they cost as much as a month here!) The PlatformPurple option can be purchased here.]
Your Instructor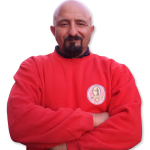 SIFU FERNANDEZ
Your teacher/Sifu for the WingTchunDo Course will be Sifu Fernandez – an experienced instructor, renowned bouncer and body guard. His street fighting experience has helped him formulate and further evolve his studies in combat and martial arts – bringing you the best experience and knowledge he has to offer.
He began training Wing Chun in 1972 under the lineage of Chu Shong Tin (Ip Man -> Chu Shong Tin -> Jim Fung -> Sifu Fernandez) and has mastered the WingTsun system as a private student of Grandmaster Leung Ting (Ip Man -> Leung Ting -> Sifu Fernandez). In addition, Fernandez also excelled in other arts such as boxing, kick boxing, Greco-Roman wrestling, Doce Pares, Filipino escrima and various lineages of Wing Chun Kung Fu.
These WCU lessons are very precise and informative. Sifu Fernandez gives you detailed and realistic views on Wing Chun as an art and as a street fighting system. He breaks away from many myths, taboos and hocus pocus misinformation found in the art today. His broad-minded view on many fighting systems shows in the evolution of classical Wing Chun to WingTchunDo (which is a global application of the Wing Chun and Wing Tsun systems). WingTchunDo was officially founded in 2005.

WingTchunDo Lineage:
1) Ip Man -> Chu Shong Tin -> (Jim Fung ->) Sifu Fernandez -> You
2) Ip Man -> Leung Ting -> Sifu Fernandez -> You
3) Ip Man -> Ip Chun -> Felix Leong -> Sifu Fernandez -> You
Course Curriculum
Introduction, Disclaimer, Advice, Some Free Videos
Available in days
days after you enroll
Grade 01
Available in days
days after you enroll
Grade 02
Available in days
days after you enroll
Frequently Asked Questions
When does the course start and finish?
The course starts now and never ends! It is a completely self-paced online course - you decide when you start and when you finish.
How long do I have access to the course?
How does lifetime access sound? After enrolling, you have unlimited access to this course for as long as you like - across any and all devices you own.
What if I am unhappy with the course?
We would never want you to be unhappy! If you are unsatisfied with your purchase, contact us in the first 7 days and we will give you a full refund.
What is the difference between this course and the one on the Wing Chun University's PlatformPurple page?
If you are curious about the differences in this course and the original one on PlatformPurple it is basically this: 1) this one is not downloadable. 2) The PlatformPurple course contains the original videos from 2013 and updated ones from 2014/2015, this one just has the latest updated videos. 3) PlatformPurple has 1080p versions, where this platform took the videos and makes them 720p for faster streaming. 4) PlatformPurple is a one time purchase only. And here you can pay monthly. 5) with Purple you can buy individual lessons (although they cost as much as a month here!) The PlatformPurple option can be purchased here. https://go.platformpurple.com/tagFilter/1140?e=wcu&utm_source=WCUTeachableHomeWTD&utm_campaign=WCUTeachable